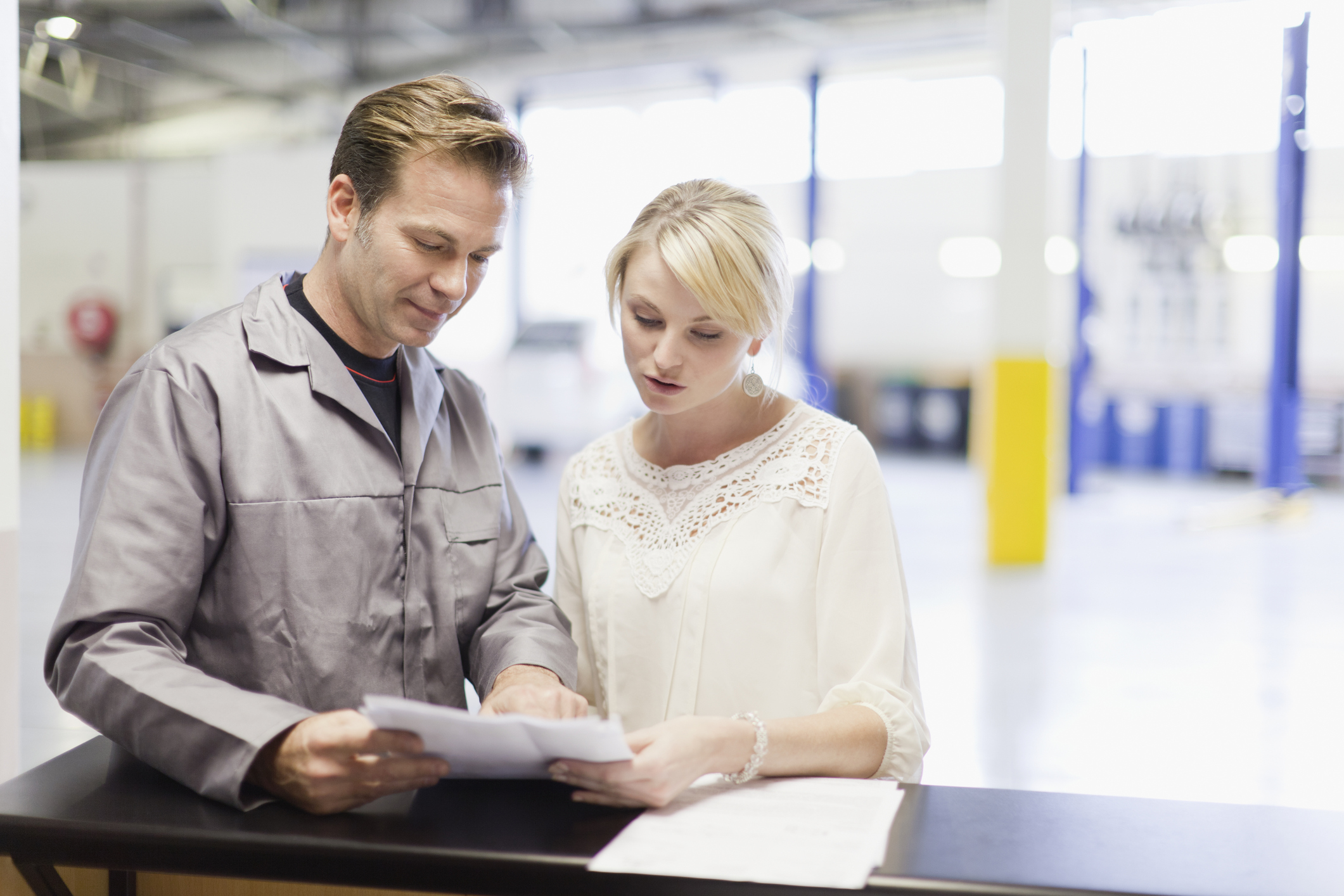 If you run into car trouble, worries over getting ripped off can weight on your mind. Having a service contract can help to allay some of those concerns. However, it is always good to have a conversation with your mechanic beforehand as well. Here are 5 questions you want to be sure to ask.
Do you have experience with this particular make and model? Some mechanics may not be happy to hear this question, especially someone with lots of general experience, but cars are so complicated nowadays that you really want to work with someone who knows your particular type of vehicle.
Do you give free estimates in writing? This helps to ensure that the garage can't pull a fast one on you and change the estimate. You have in writing what is to be worked on and how much it will cost, and that's before you have to pay a cent.
Can you explain why the repairs are necessary? If your mechanic can't simplify the process enough to explain it to you, he or she probably doesn't understand it well enough in the first place. That is not the person you want working on your car.
Will you call me if you find something else while working on the car? You want to avoid two things. First of all, you don't want to be surprised with a bigger bill because the mechanic found something else wrong while under the hood. Find out why it wasn't caught while doing the estimate and how much extra it will be before approving the work. Second, you don't want the mechanic to leave something that should have been repaired just because you weren't at the shop to approve extra work.
Is this covered by my service contract? You don't have to go to the dealer for the work to be covered. Make sure your mechanic knows you have a service contract and find out what should be covered in advance.
Finding the Right Service Contract to Meet Your Needs
You want to be sure to have the right service contract long before you need a repair. To discuss your auto repair needs and to find a warranty that meets them, call our vehicle protection specialists at 1-800-280-6708. Your quote is always free!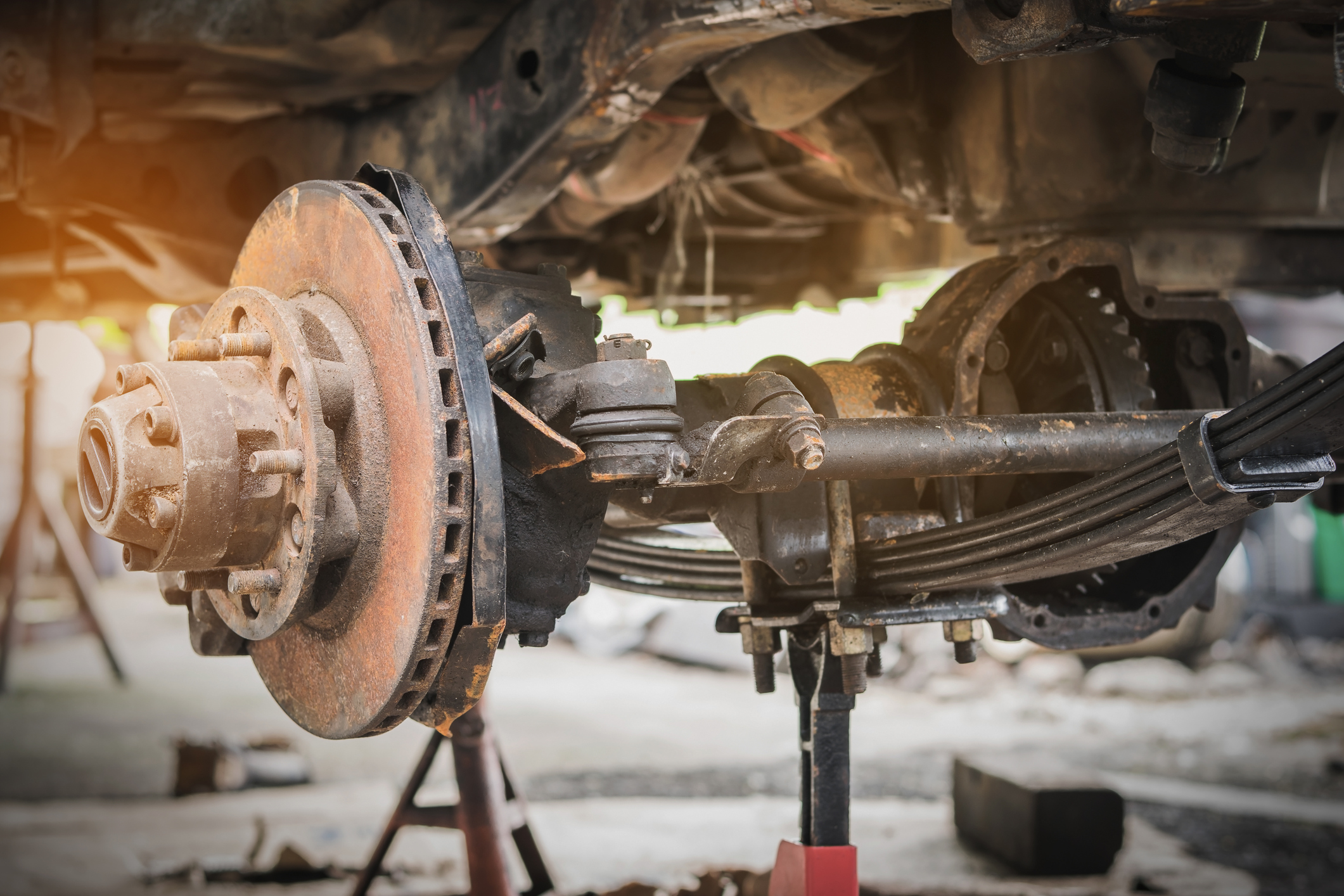 A car breakdown can be a terrifying thing. Until you know what is wrong with your vehicle, you don't know if you are looking at hundreds or even thousands in repair bills. Fortunately, some of the most common repairs are on the lower end of the spectrum. Here are 5 of the most common auto repairs and how much they cost.
Oxygen Sensor – At some point between 65,000 and 100,000 miles of driving, the oxygen sensor is bound to go bad on an older vehicle. $250 is an average price for replacing this simple sensor.
Catalytic Converter – This is a part of a vehicle that should never have to be replaced. So why is it on the list of most common repairs? Unfortunately, many exhaust system problems go unrepaired. After all, it's just noise and that cloud of smoke behind you that another driver has to deal with, right? Wrong. It puts wear and tear on the catalytic converter that can mean a repair bill north of $1,150.
Thermostat – When a car overheats, the problem is frequently the thermostat. The part doesn't cost much, labor will run the bill up over $210. However, driving around with a bad thermostat could kill your whole engine, so it's better to get this problem fixed immediately.
Ignition Coil – If your car is having trouble starting, this may not be the problem you think of first, but it is fairly common. It is also fairly inexpensive at $235 or so on average.
Spark Plugs – You probably get these changed regularly as a part of your tune up, but if your spark plugs go bad between changes, your car won't start, so there's no way around this repair. You're looking at $330 or more for just the plugs to be replaced.
The Right Service Contract to Lessen Repair Costs
Of course, the prices above reflect finding a good repair shop. If you go somewhere dishonest, they can find all sorts of things that 'need' to be replaced to run that bill up. The best thing to do is have yourself protected by a service contract that will cover many of the common engine repairs and even some of the less common but more expensive ones. To get a free quote on a service contract from Vehicle Service Center, call 1-800-280-6708 now.