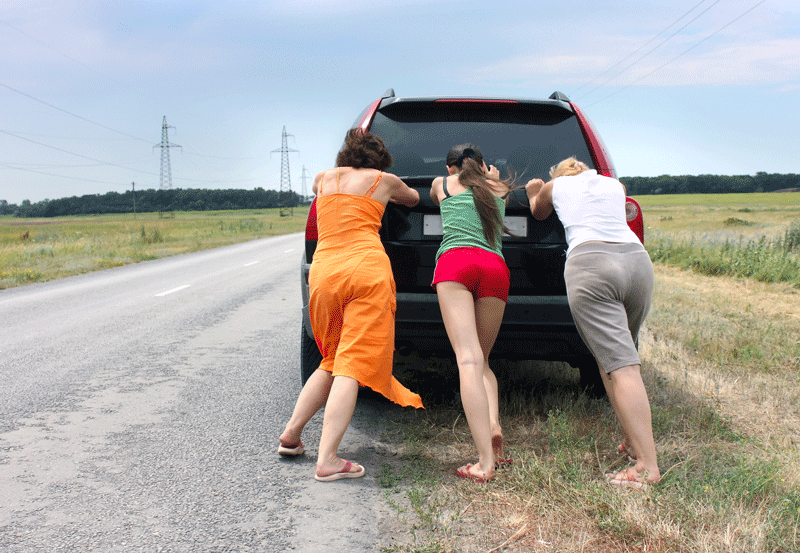 Many of us wait all year long to enjoy a great vacation during the summertime. You may be ready to take off on a memorable road trip, but is your vehicle ready to get you there? Roadside assistance and trip interruption benefits are vital ways to keep your dream vacation from becoming a nightmare. Here are a few features you want to be sure your coverage includes.
Roadside Assistance
When you are on the road, and far from home, the unexpected can happen. For example, even though Google can help you find a nearby gas station, it can't magically make gas appear close enough to stop you from running out on the open road. That makes fuel delivery an important feature for travelers. Other important forms of roadside assistance include towing, lock-out assistance, tire assistance, and battery boost/jump start assistance.
Trip Interruption
If your vehicle breaks down more than 100 miles from home and you are going to be stranded overnight on the road, you are probably already losing non-refundable time at your destination hotel on top of hotel expenses where you get stuck. Trip interruption benefits can help you to recoup some of your losses and turn that breakdown into an enjoyable one night stay in a new town (albeit unexpectedly).
Rental Reimbursements
Sometimes a breakdown on the road requires that you rent a vehicle for the rest of your trip. Rental reimbursement can help soften the otherwise expensive blow. This is especially true if you are traveling with a large family or group of friends and need to rent a van or SUV since vehicles with 6 seats or more come at an additional expense.
Vehicle Service Center Has You Covered
Travel with peace of mind this summer. Contact one of our vehicle protection specialists to get the coverage options you and travel companions need. For a free quote, call Vehicle Service Center at 1-800-280-6708 today!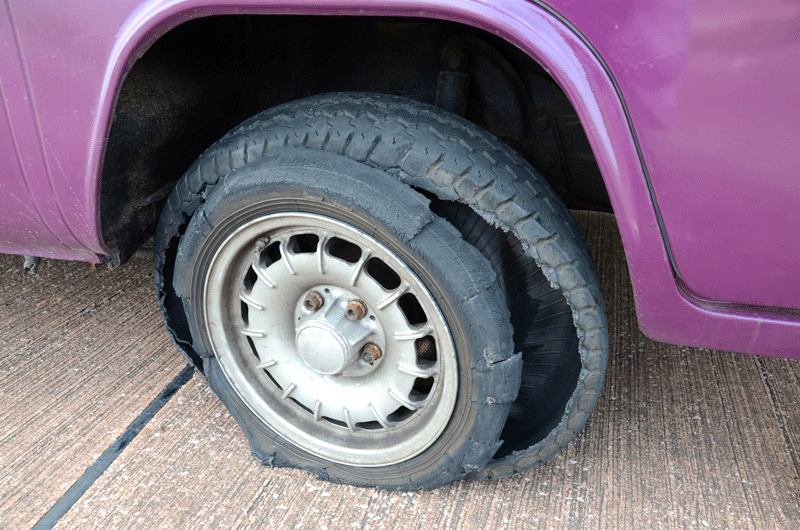 Having a tire blowout at 70 miles per hour on the Interstate can be one of the most harrowing experiences a person ever goes through. We're going to share 3 tips to help you avoid a tire blowout, a few suggestions for getting off the road safely should a blowout occur, and then discuss the importance of having tire assistance during an emergency.
3 Ways to Avoid Tire Blowouts
Unless there is a defect in the tire or the valve stem kit was installed wrong by the tire shop, a blowout shouldn't occur without any kind of warning. Here are 3 ways to avoid tire blowouts.
1. Keep Tires Properly Inflated – If tire pressure gets too low, the weight of the car riding on the wrong parts of the tire will eventually tear it to shreds. If your car has pressure sensors, always pull off the road right away to check a warning light. If not, invest a few dollars in a decent pressure gauge and check your tires regularly.
2. Avoid Potholes – Sometimes road damage may slowly destroy a tire. At other times, a bad enough hit at just the right weak point on a tire can trigger an immediate blowout. It's always safest to avoid any major potholes in the road if you can do so without hitting another vehicle.
3. Overloading the Vehicle – Know how much weight your car and tires can carry. Loading down the vehicle beyond what the tires can handle may result in sudden tire failure.
What to Do if a Tire Blows While You Are Driving
This is easier said than done, but don't panic. If a front tire blows, you should still have decent control. Rear tires cause more difficulties. Remember not to stomp on the brake as braking too quickly will cause the car to spin, especially if the blowout is on a rear tire. Try to pull off the road to the side of the car where the tire has been damaged (although this may not always be possible with multiple lanes of traffic).
The Importance of Tire Assistance
If you haven't hit another car or damaged your vehicle, all you really need to do is put on the spare. But after a harrowing experience, you may not be in shape to work on your car. Having tire assistance can give you peace of mind. All you have to do is dial the number of your assistance company, and you can recover for a few minutes while you wait for the tire to get changed for you.
Vehicle Service Center offers roadside assistance packages that include tire assistance. Just call 1-800-280-6708 to get your free quote started now.